PAKISTAN GUIDES - HUNTING ADVENTURES
Home
|
References
|
Contact Us
OUR FOREIGN PARTNERS
( FOR BIG & SMALL GAME TROPHY HUNTING )
Wild Boar Driven Hunts
Wild Sheep Trophy Hunts
You May Book Your Hunts Through Our Following Partners
USA, Canada, Mexico, Denmark, Norway, Italy, Spain, Germany, Russia, China, New Zealand
NORWAY, SWEDEN, DENMARK & FINLAND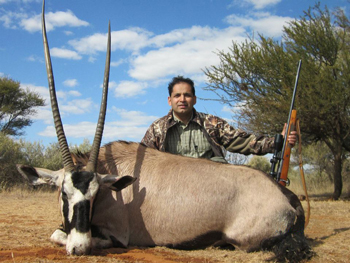 Mr. Inam Qadir
Eksotiske Jaktreiser
Mina Beiteplukksvei 31
1272 Oslo, Norway
Phone: +47 92 01 02 08
E-mail: post@eksotiskjakt.no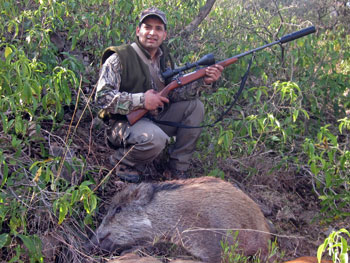 Mr. Inam Qadir was born in Pakistan but he migrated to Norway with his parents during his early youth. He is a avid hunter & an indigenous hunting guide from Pakistan. Mr. Qadir represents Pakistan Guides in Norway, Sweden & Denmark. He fluently speaks Flamish, English and Pakistani languages. He is specialized in guiding the plain game, mountain big game and driven wild boar hunts.

CANADA
Mr. Jim Shockey

CEO
Jim Shockey's Guided Hunts
Suite 340, 185-911 Yates St
Victoria, BC, Canada V8V 4Y9
Toll Free : 888.826.1011
Office Phone : + 1 250 715 0075
E-mail:
folkart@islandnet.com

Website:
http://www.jimshockey.com
The world famous muzzle loader hunter successfully hunted his first Sindh Ibex in Jamshoro Pakistan and also made a wonderful documentary film which will soon be shown on national television. Click here to see

Jim's Pakistan Hunting Gallery
CANADA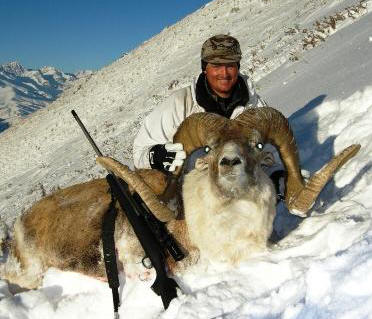 Mr. Bryan Martin CEO

Canadian Mountain Outfitters, LTD.

Canada

Address: PO Box 31011 Kelowna, BC V1Z3N9

Phone :

(250) 317-5525

US Address: PO Box 507

Kent

, OR 97033

Tel (541)3332304 Fax (541)3332360

e-mail us at bkmartin@telus.net http://www.canadianmtnoutfitters.com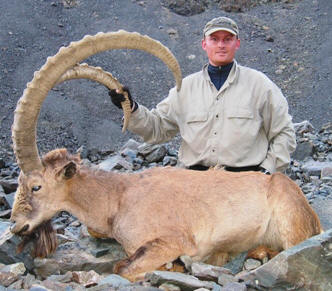 Bryan Martin is the owner of Asian and Canadian Mountain Outfitters. He is is offering big game trophy hunting in Canada, Central Asia and many other countries. He has extensive hunting experience in the US, Canada, Russia, and Central Asia, and has been involved in the outfitting industry since 1991, having guided hunters to a variety of trophy animals. Since 1995, he has participated in 8 Governor tag hunts for Rocky Mountain, California and Desert Sheep in 5 Western States. An avid hunter himself, he hunts with rifle, bow and muzzleloader, with a passion for backpack hunting alpine country. His main passion though is for hunting big Asian sheep, like Marco Polo and Ibex. Bryan graduated from OSU in 1995 with Engineering and Business Degrees, moved to Montana in 1996 and now resides in British Columbia Canada, and is a dual citizen of the US and Canada. Bryan is a hands on, working guide/owner who has become one of the most respected outfitters in the US, Canada, Russia and throughout Central Asia. Many hunters and industry professionals enjoy reading his informative hunting articles in a number of magazines, including "Huntin Fool". Bryan prides himself on his attention to detail, that is why he has an US assistant and a (Russian/ English speaking) assistant from Kyrgyzstan, each available for clients to contact to take care of even the smallest of details. You can be sure that Asian and Canadian Mountain Outfitters will work hard to make your hunting trip a real big success.
MEXICO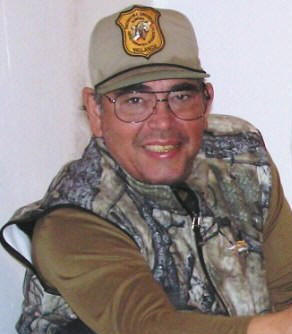 Mr. Carlos Gonzalez Hermosillo
CEO
Big Game Outfitters Mexico
Av. Sauzales # 44
Col. Granjas Coapa
Mexico, D.F. 14330
Phone Mex +52-555-671-2064
Fax Mex +52-555-671-2207
Cell Mex +52-555-436-2773
Cell USA. 1-559-473-7680
E-mail: huntmexico@huntmexico.com

Website:
http://www.huntmexico.com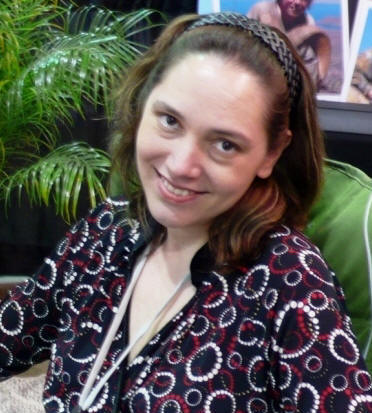 Carlos Gonzales Hermosilo
Karla Gonzales
Big Game Outfitters are the leading hunting outfitters of
Mexico
specialized in offering big & small game hunts in
Mexico
, Born in 1947, their CEO, Mr. Carlos Gonzalez did his first hunt at 8 years & so far he has hunted 250 species around 5 continents. Following her father's legacy, his daughter Karla is also gifted with great passion of hunting since her childhood. Some of many hunts they offer are Desert Bighorn Sheep, Desert Mule Deer, Coues Deer, Gould's Turkey, Osceollated Turkey , Red Brocket Deer, Gray Brocket Deer, White Lipped Peccari, Collared Peccari, Tropical Whitetail, Deer, Tepescuintle, Curassow, Crested Guan, Tinamu, Taira, Sereque, Coati Mundi, Mancolon, Jungle Cougar ..etc
ITALY, SWITZERLAND & SPAIN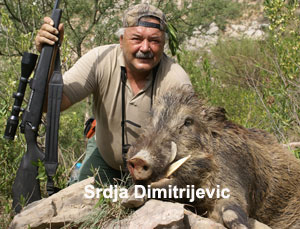 Mr. Srdja Dimitrijevic

(CEO)
Safari International & Hunt in Europe
Via Antonio Conti 67/A1 Int 12

Rome
,
Alabama
00123,
Italy

Tel : + 39 3356326899
E-mail :
info@huntineurope.com
Website: www.safariinternational.com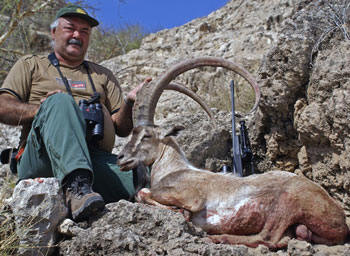 Mr. Dimitrijevic successfully hunted Sindh Ibex, Himalayan Ibex and many Wild Boars in Pakistan. He is our official representative in Italy for Spain, Nordic Countries & Eastern Europe.
SPAIN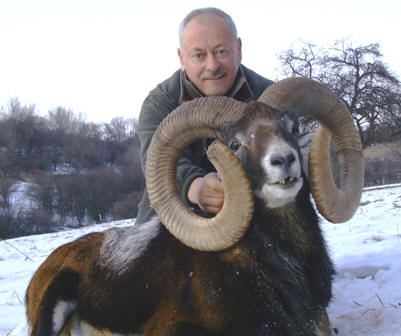 Juan Iglesias
General Manager
Gadorcaza Hunting Spanish Company
Calle Pargo, 11, C.P 11.207
Aleciras - Cadiz, Spain
Phone : +34 - 609528397
E-mail: gadorcaza@hotmail.com
Website: www.gadorcaza.com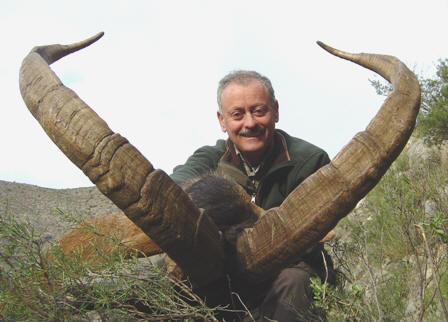 Juan is also the recipient of the "Premios Venatoria" which is the National Hunting Award given to just three best hunting guides of Spain every year for their extraordinary achievements in trophy hunting.
GERMANY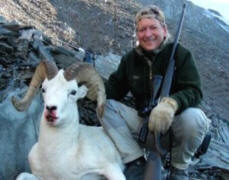 Mr. Josef Thoma (CEO)
Constantin Weinberger (Manager)
Westfalia Jagdreisen GmbH
Beethovenstrasse 55
D-41061 Mönchengladbach
Germany
Phone: + 49 (0) 21 61 / 92 78 - 0
Fax: + 49 (0) 21 61 / 92 78 - 27
E-mail: info@westfalia-jagdreisen.de
Website: www.westfalia-jagdreisen.de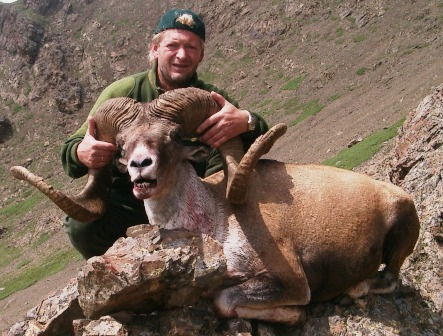 Westfalia Jagdreisen happens to be Germany's leading hunting company with hunting operations in many countries.
RUSSIA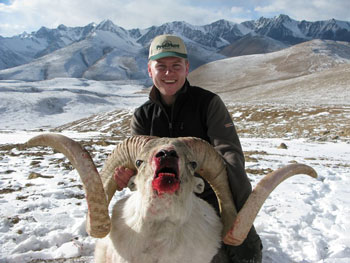 Mr. Artem Vaselov
(G.M)
Profi Hunt Ltd.
Shmitovskiy Proezd 16/1
123100 Moscow, Russia
Phone: +7 (495) 980 02 70
Fax: +7 (495) 980 04 80
Website: www.profihunt.com
E-mail : 

info@profihunt.com
English - hunt@profihunt.com
English & Spanish - safari@profihunt.com
German & French - jagd@profihunt.com
Australia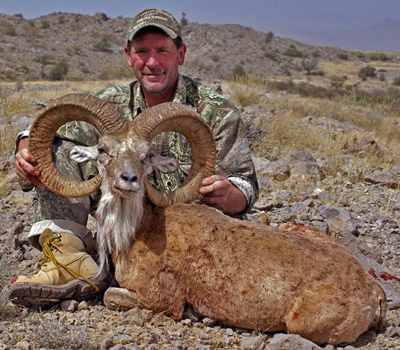 Chris Nash
Professional Guide
5 Hennessy St. Port Campbell,
Vic 3269, Australia.
Ph.+ 613 55 986 249.
snsafaris1@bigpond.com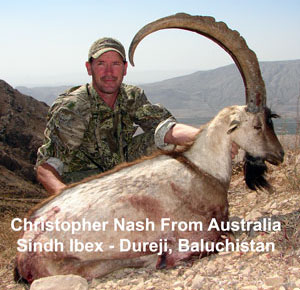 Professional guide and Australian Outfitter Chris Nash started in the guiding business back when Mongolian Elk Hunts were at their peak in 1995-96, and after seeing an immediate need for a western guide who could help hunters get a much greater opportunity at taking a trophy animal as well as being able to work and communicate with the local guides. Hence his quest to escort hunters in far reaching areas had began. Since then, he has been fortunate enough to participate in hunts in Canada, Texas, New Mexico, Kyrgyzstan, Mongolia, Pakistan, and Kamchatka as well as his own Buffalo -Banteng hunting in Australia. An avid hunter since being able to hunt rabbits with his father at age 6 and grew up hunting Australia's Fallow, Rusa, Red and the mightiest of all the Sambar Deer. He has been a partner in a big hunting company in the Northern Territory of Australia for 12 years has a passion for getting up close and personal to the rare Banteng and big Buffalo bulls. Big guns, big animals, big stories is the centre piece of the hunt with Chris. Simon Nash Safaris (Named after his hunting son Simon) is a small hunting company based in Australia that offers hunting, fishing and personalised guided tours in Australia & New Zealand. Simon Nash Safaris works as a partner and friend with well known US based Hunting Company "Asian Mountain Outfitters". His main passion though is for hunting the Asian sheep, namely the Argali's in Mongolia, Bighorn in Kamchatka, Marco Polo, Blandford Urial, Afghan Urial& Punjab Urial, Blue Sheep, Himalayan Ibex & Astor Markhor, Kashmir Markhor & Sindh Ibex in Pakistan.